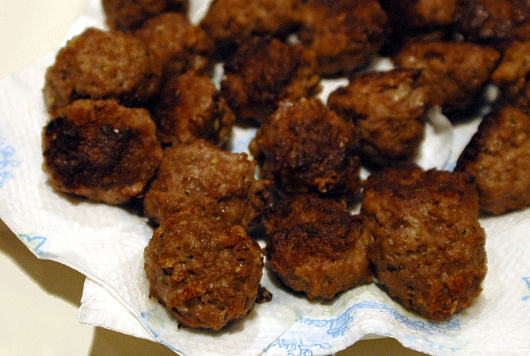 It was only a few months ago I started making meatballs from scratch.  I have NO idea why I waited so long.
Meatballs are EASY.
And the part I love most about meatballs?  You can freeze them for later … you can bake them for a crispy texture … you can cook them in the crock-pot for a scrumptious after-work dinner.
They're versatile.
I made two batches of these while at my mom's last week; one set (for my sister with the new, beautiful baby girl) was divided into about three meals and frozen.  The other set made two meals for my mom, dad and all the grandkids who were staying with them.
This week, I'm making a batch for our freezer — having them and my freezer spaghetti sauce on hand makes our pasta nights a piece of cake!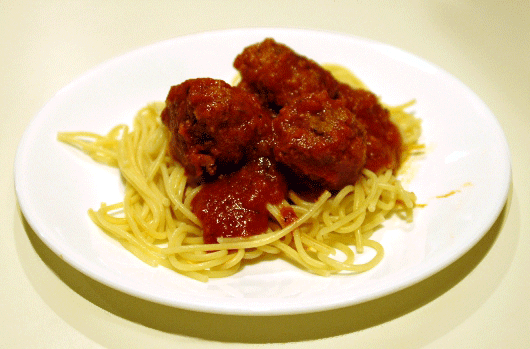 [print_this]
[/print_this]
(linked with Tempt My Tummy Tuesday)