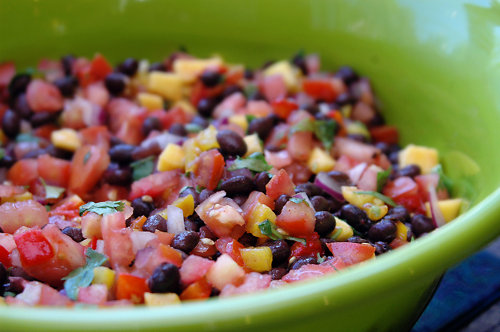 School is starting soon and Labor Day is around the corner … all of this means there will be a ton of "End of Summer" celebrations before long.  And, with these parties, you'll need some good food to share . . . and, if you're going to be feeding a crowd, you'll need recipes that can work for large groups.
Enter . . . six Houston Bloggers and Lawry's (you know . . . of Lawry's Seasoned Salt and Marinade fame?).
With the mandate to "create a menu for a large gathering," the six of us excitedly got to work — emailing back and forth with menu ideas, discussing which Lawry's products we would use, comparing recipes, finalizing meet-up times for cooking, and (eventually) sharing pictures of our creations.
The result?  A collection of Tex-Mex inspired, pot-luck style dishes (using a variety of Lawry's marinades and seasonings) that anyone can make . . . anyone can eat . . . and anyone can enjoy.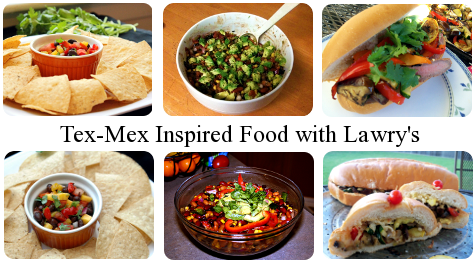 We have six recipes total to share with you — an appetizer, side and main course, WITH a variation of each recipe.
(We're all about options, people.)
Appetizers:
Black Bean and Mango Pico (from Simply Being Mommy)
Roasted Pepper Pico de Gallo with Black Beans and Mango (from yours truly – see below for the recipe)
Sides:
Main Course:
My friend Crystal and I worked on the appetizers.  She created a fresh, crisp Black Bean and Mango Pico (a recipe that has always been a favorite of mine) . . . I worked on the variation, using roasted red and yellow peppers, along with Lawry's new Seasoned Salt Marinade, to make a tangy, smokey-sweet Black Bean and Roasted Pepper Pico de Gallo.
Then, after I left Crystal's house — I promptly went home and nearly ate it all.  No. Joke.
(it is that good)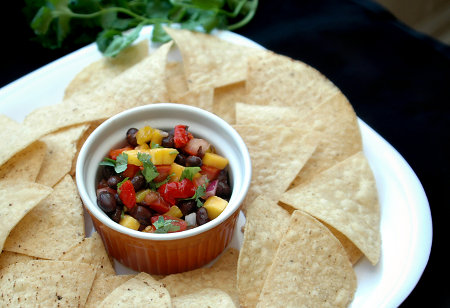 [print_this]
[/print_this]
Want to try out the newest Lawry's Marinades and their infamous Seasoned Salt? I can help you out with that.


Leave a relevant comment here on this recipe post.  Then, let me know on my Lawry's Giveaway Post when you finish.  EASY!

p.s.  Each of the Houston Bloggers participating in this recipe challenge have a giveaway for a Lawry's Flavor Pack!!!
*Disclosure:  I was invited to participate in this campaign/recipe project through my association with The Motherhood.  In addition to receiving a  Lawry's gift pack, featuring their new marinades, I was compensated for my time and work.  Any opinions in this post are completely mine, as is the recipe I shared in this post.