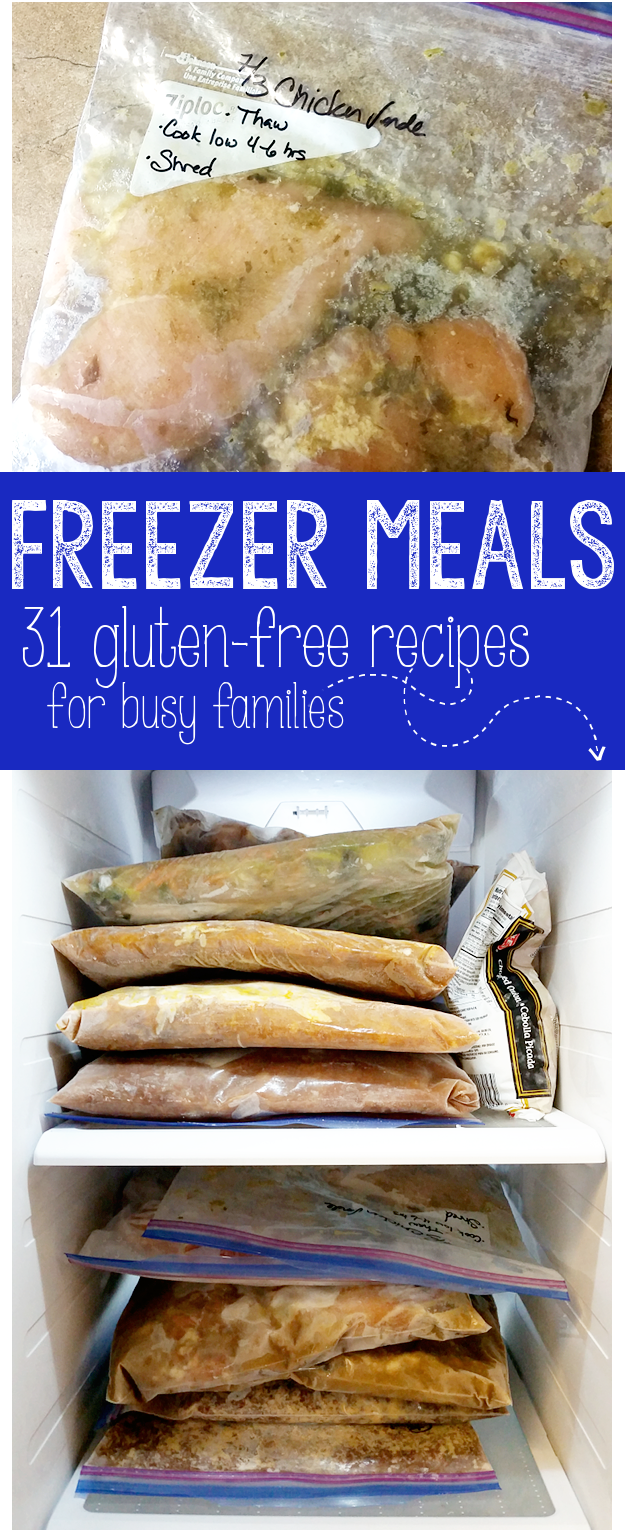 Sometimes, you don't know if you're coming or going.  Sometimes, you're pulling into the house at 5:30 pm, listening to your kids complain that they are "STAAAAAAAAAARVING", only to realize you've forgotten to meal plan, shop, or even think about food.  Sometimes, if you work or volunteer with your church, you enter what is known as VBS Season … and the preparations for that simple week of song, play, and story quietly take over your life.  You worry about finding 150 volunteers for the 500 kids coming.  You worry about the 14-foot Mount Everest you have to build out of foam.  You worry about being able to consume enough coffee to make it through the rest of the month.
Ok — so maybe you aren't moonlighting as a children's minister and you have no idea of this VBS thing I'm talking about.  But, I bet you've been busy before.  So busy that food moved down the list and you wondered what in the heck was going to be dinner.
If so, then you'll understand why I spent Friday in my kitchen — preparing and packaging a slew of freezer meals for this month o' July.  Most were naturally gluten free freezer meals or easily adaptable ones.
Because my children didn't need another night of Chick-fil-A.
17 meals and 3 hours later, it was finished.  And this Mama felt like she had at least one ball that wasn't going to crash during July's juggling act.
Tips For Choosing Freezer Meals
Now, some notes about how I chose my gluten free freezer meals.
I tried to stick with meals that required little or no cooking during my Prep Day — out of the 16 meals, I ended up cooking four meal BUT two of them could have been packaged raw (I pulled from my freezer meat stash for the pork/steak recipes.  Since I'm NOT a fan of food poisoning, I didn't want to thaw the meat and then refreeze it; I thawed the cuts, cooked those recipes, and then froze the finished entrees)

Choosing grilled entrees and slow-cooker meals gave me the luxury of an easy Prep Day; most of those meals just need ingredients (sauces or marinades) dumped into freezer safe bags.  Add the protein and it was time to seal and stick it in the freezer.  DONE!
Some meals can pretty much only be used as the original recipe stated.  The Paleo Asian Chicken Soup will always be soup.  BUT — some of the recipes I chose can be transformed into new meals so that we don't get bored with the same thing over and over.
Freezer Meal Prep Short Cuts
Y'all, I don't have time spend an entire DAY in my kitchen … even if it is going to save time the rest of the month.  So, I absolutely spent extra pennies on a few convenience ingredients instead of sticking to a whole-foods philosophy.  Yes, I was willing to compromise!
Get GOOD QUALITY Freezer Safe Bags. This is one area where you don't want to skimp — there is nothing worse than spending a ton of time preparing all of these meals only to have them ruined by freezer burn, etc., thanks to low-quality containers. If you don't want to use bags (but you should since they lay flat and make storage so easy), you can invest in freezer-safe plastic containers or freezer-safe glass jars.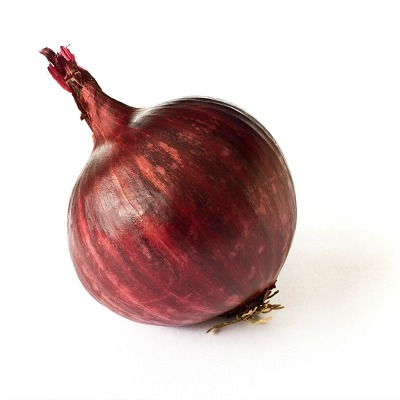 Check the vegetable freezer section of your grocery store for frozen pre-chopped onions.  Since the majority of my recipes calling for onions were Slow Cooker Recipes, fresh onions didn't matter.  I saved a lot of time NOT chopping 5-6 onions.  (you can also chop and freeze the onion yourself — I used to do that back in the day but got out of the habit)
Likewise, you can find frozen minced garlic (I prefer it to jarred garlic but either will work).  I used it gladly.
Decide what other ingredients you're willing to use already prepared: jarred salsa, canned tomatoes, raspberry jelly were all items I decided to buy at the store instead of making fresh.
Pre-shaped Hamburger Patties.  Y'all, yes, I bought hamburger patties already shaped and didn't feel any shame sticking them in my freezer.  My grocery store had a great, Pre-Independence Day sale and the patties were not any more expensive than my normal ground beef selection.
For meals that needed to be cooked prior to freezing, I utilized my pressure cooker (one of the BEST kitchen purchases I've ever made.  Seriously.) and slow cookers (I have a 6-quart and a 3-quart).  Both appliances are great for hands-off cooking, allowing me to multi-task on other freezer meals.
BUY SLOW COOKER LINERS!!!!  These were new to me — well, I knew they existed but I had always brushed them off as unnecessary — a gimmick.  I. Was. Wrong.  These things are absolutely amazing and made using my slow cooker for two meals SO much easier.
I don't shop and cook on the same day — it's just too hard to do with our schedules.  I shop one day and then assemble/cook meals the next.  But, you need to choose the rhythm that works for you and your life.
My Gluten Free Freezer Meal List
Hamburgers for grilling
Chicken Quarters (The Husband will cook these in our electric smoker)
Slow Cooker Chicken Verde (I divided the recipe into

two meals

; freeze now/cook later recipe)
Paleo Chicken Lettuce Wraps (I prepared enough for

two meals

— after it was cooked, I wasn't too keen on the taste, so I am thinking about serving these wraps with a satay sauce and broccoli slaw)
Grilled Hawaiian Chicken (one meal — freeze now/cook later meal)
Baked Sticky Chicken (two meals prepared for this freeze now/cook later recipe — by the way, this is a really cheap recipe to make "as-is"; it isn't Paleo so you'll have to make adjustments)
Raspberry Chipotle Chicken (I only made one of this meal but I wish I'd made more — the sauce for this one is GOOD! I made the sauce and then packaged it in a separate freezer-safe bag, placing it into a larger freezer-safe bag with the chicken breasts)
Asian Chicken Soup (this is a recipe I have made a LOT in the past year — it's one we all love.  I made a double batch: one was dinner on the Prep day and the other went into the freezer)
Bolognese Sauce (Made two batches; I omitted the mushrooms and cooked this in my slow-cooker; I can add mushrooms the day we eat it if I want … really excited to transform this sauce into any one of the previously shared ideas!)
Pepper Steak (Made two batches; I couldn't believe it when I realized this was a recipe I haven't shared!  This is a childhood favorite from my Grandmother's recipe box.  I will have to take pics the day we eat it so I can post it for you all.)
Shredded Taco Pork (Made 2 batches; played around with the flavors of taco seasoning and then pressure cooked a pork roast — really curious to see how this one tastes!)
Total cost for these 17 meals (each serving a family of 5) was roughly $200 (not counting spices I already had on hand).  The rest of the month, my grocery shopping will be minimal — just picking up simple sides and breakfast/lunch items for the kids.
Adding in one night a week for "Brinner" (Breakfast at Dinner — a staple since our chickens are in a crazy-good production mode right now) and one night a week for leftovers, and I have enough meals for the next 4 weeks!!!
THAT kind of news makes this Mama happy, happy, happy.
MORE Freezer Meal Recipe Ideas*
The rest of these recipes give you 31 individual meals … but you could easily double or triple most of these.  And, yes, there are a lot of slow-cooker meals because, at least here in Texas, that's the only way to keep my kitchen cool.
Slow-Cooker Asian Wings (dump all of the ingredients in a freezer-safe bag and freeze; prepare as instructed in the recipe on cooking/eating day)
Slow-Cooker French Dip Sandwiches (cook ahead of time and freeze … OR dump all of the ingredients in a freezer-safe bag and freeze; prepare as instructed in the recipe on cooking/eating day — serve on rolls, potatoes, over rice … lots of possibilities with this one!)
Black Bean and Beef Tex-Mex Filling (cook and freeze for an easy meal — can be used in burritos, on pizza, etc.)
Slow-Cooker Pulled Pork (cook ahead of time and freeze … OR dump all of the ingredients in a freezer-safe bag and freeze; prepare as instructed in the recipe on cooking/eating day — serve on rolls, potatoes, over rice … lots of possibilities with this one!)
Slow-Cooker Ribs (buy ribs when they are on-sale and keep them in the freezer till you're ready for THE BEST RIBS ever)
Paleo Cool Ranch Chicken Nuggets (freezing instructions are at the bottom of the recipe — GREAT to have on hand for lunch or dinner)
Taco Meat (if you want an easier option than others listed, pre-cook a bunch of ground meat and season it with this DIY Taco Seasoning;  you can portion the cooked meat out and freezer for later)
Slow-Cooker Greek Chicken (this was one of my first freezer-meals to try YEARS ago and it is definitely worth sharing again!)
Sweet and Sour Meatball Skewers (another old favorite freezer meal — you can use meatballs or chicken for this one; freezer till you're ready to grill it!)
Slow-Cooker Sesame Orange Chicken (dump chicken and sauce in a bag — freeze.  DONE)
Slow-Cooker Chicken Breasts (a super easy, no fuss recipe — just put frozen breasts in the slow-cooker and season with your favorite spice blend)
Seasoned Whole Chicken (the freezing instructions make it easy to have a home-cooked whole chicken any time you want it — and, you could use any spice blend if the Indian ones in the recipe don't suit you; you can roast it in the oven as direction OR use your slow-cooker.  Yes, I use my slow-cooker to make rotisserie style chicken; once the chicken is cooked, carefully remove it from the slow-cooker and crisp up the skin in your oven/broiler.  Perfection every time)
*If you are strictly gluten-free or paleo, feel free to make any ingredient substitutions necessary (Coconut Aminos for Soy Sauce, etc)
(disclosure – some affiliate links used throughout this post)