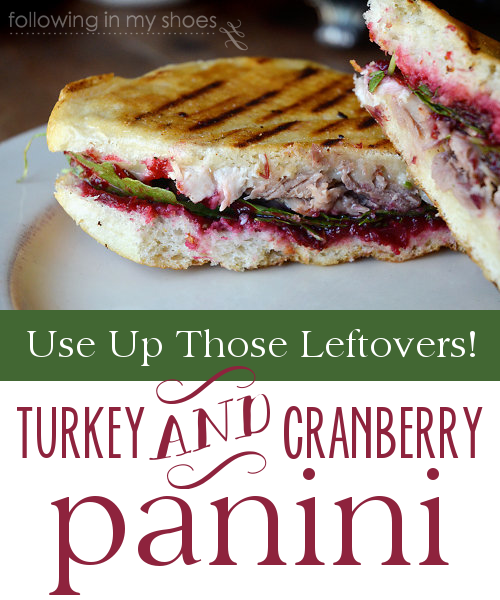 This past weekend, we had an early Thanksgiving … for no other reason than Hubby and I love, love, love turkey and dressing.
And, we were tired of waiting for it.
I didn't go all out with our meal; there are only four in our family that eat solid food and only TWO of us (the adults) eat everything we are served, so making a huge meal would have been ridiculous.  No, I kept it simple: salad, a small pan of cornbread dressing, homemade Crockpot Chipotle Cranberry Sauce, and a few turkey legs and a breast (which were also cooked in a slow-cooker).
It was all lip-smacking fantastic.
The Chipotle Cranberry Sauce is something I have been trying to make for about three years, after falling in love with a smokey store-bought cranberry-chipotle sauce (you know, the kind that is poured over cream cheese and served with crackers).  Sure, I could just keep using the bottle from the store, but I wanted to make my own — a whole-berry sauce rather than a completely pureed one.
For three years I've been trying to make that sauce, trying various combinations of fruit, sweeteners and dried chipotle peppers.
It turns out the solution was whole chipotle peppers in adobo sauce.  I had no idea the smokey flavor I loved was from that smokey paprika goodness found in a spicy adobo sauce.
But now I know.  Woo hoo for me.
The day after our feast, despite being careful not to make a ton of food, we still had leftovers and Hubby wanted them reinvented.  The gauntlet was thrown and I accepted the challenge.
Enter the Turkey and Cranberry Panini.
Ciabatta bread.  Turkey.  Cranberry sauce.  Havarti Cheese.  Spinach and Arugula.
Nothing short of divine and, according to a Hubby who ate TWO of these for lunch, "the best freakin' sandwich ever."
(sorry, he's a little rough around the edges but I'm working on him)
Here's the recipe just in time for the day after Thanksgiving and all the leftovers.
[print_this]
[/print_this]