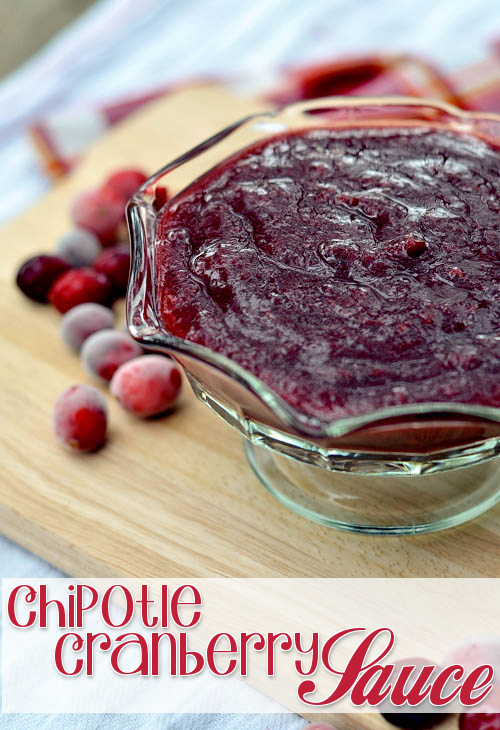 I originally posted this recipe last year, along with the instructions for transforming the leftovers into a Turkey-Cranberry Panini … my Husband's favorite sandwich.
(he's hinted, more than once, over the past couple of months that he would really, really, really like to eat that again. Guess I better get on that)
Last weekend, I made a batch of the sauce and served it over cream cheese.  And then spent a lot of time digging crackers into it… and eating, obviously.
Smokey.  Spicy.  Tart.  Sweet.  It's all of my favorite flavors in a single dish.  Sigh… it makes me happy, and I decided it really deserved it's own post rather than having to share attention with the sandwich.  Or the sandwich sharing face-time with the sauce.  They are divas that need solo spotlights.  And today, it's the sauce's turn.
Use it for Thanksgiving or serve it over cream cheese (or use it for that amazing Thanksgiving leftovers sandwich).  You won't regret it.
[print_this]
[/print_this]