Have I made it abundantly clear around these parts that I ADORE COFFEE?  I've blogged about my undying love for coffee, talked about how it got me through the hard, sleepless days with a new baby, created Pinterest boards inspired by coffee, and there's even a little blurb about coffee in my sidebar.
I love coffee and coffee loves me.
And even now, Coffee still plays an important in my life — a beacon of bliss and respite when I need a "Mommy Break."  A cup of coffee and a book — even if it only lasts ten minutes — recharges me just enough to deal with crazy Kidlets waking from naps, clamoring for 310% of my time and attention.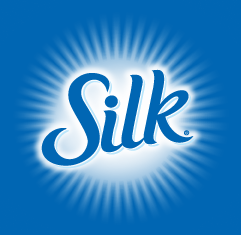 Last week, I was asked to try a new way to drink my coffee: Silk Iced Lattes.
Y'ALL!!!!
Cue the angels singing and confetti falling from heaven.  
No, I'm not exaggerating.  My first sip of the Silk Mocha Latte came on a day that had been particularly trying and long and full of Kidlet-inspired messes and tantrums.
I. Needed. Coffee.
And the moment that creamy blend of coffee and chocolate hit my palette, the world was full of rainbows, tulips, and perfect hair days.
A Reenactment: Discovering the Goodness of Silk Iced Mocha Latte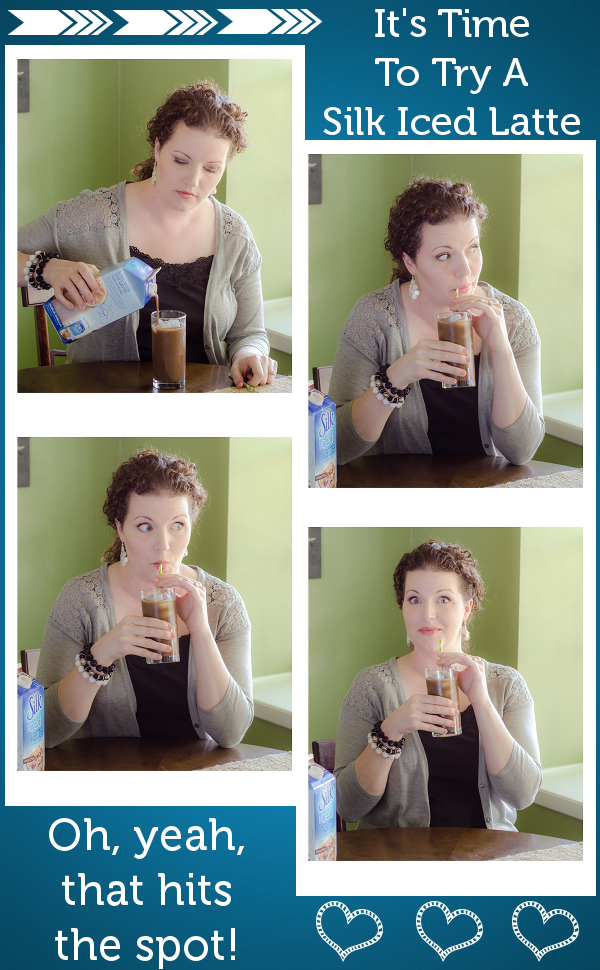 It was the perfect afternoon glass of delight.  I was hooked, sipping away through my green and white striped straw and barely stopping to breathe.
And … sigh … then it was over.  I started drawing noisy air bubbles through my paper straw.  I knew the end had come.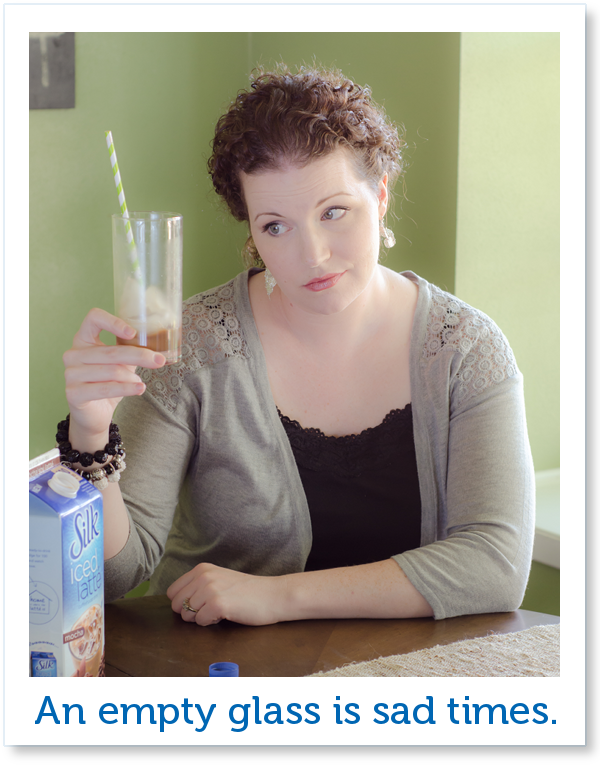 Do you need a coffee break?  A latte without the hassle of asking a barista to make it for you?  A sweet treat with only 100 calories and no artificial sweeteners?  I am here to help.  'Cause that's just the kind of person I am.
(You're welcome)
This is a sponsored conversation written by me on behalf of Silk. The opinions and text are all mine.