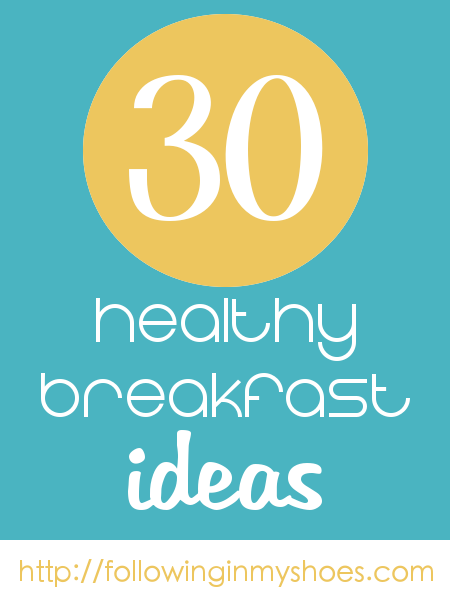 So far this week, I've been making up for "lost time" — those miserable days and nights when I was stuck in bed with the flu, unable to do any of my normal January activities.
You know … making resolutions, reorganizing our lives, meal planning, and getting work out gear dusted off.
(isn't that what everyone does in January?)
Now that I'm getting ready to start the Omron Fitness Challenge, I've also been putting pen to paper and planning every. single. meal. I will be eating the next couple of weeks.  Yes, some may view it as overkill, but planning has always been the best way  for me to ensure healthy food is fueling my body.
Now, let's start with Breakfast.  
I think I've mentioned before, I don't naturally gravitate toward breakfast in the mornings.  Coffee, yes…. food, no.
But, in 2010, when I spent the better part of a year losing Mr. Boy's baby weight, planning for breakfast was KEY to my weight loss.  Jumping starting my metabolism every morning became the norm, just like showering and brushing my teeth.
In getting prepared for my new fitness  and healthy living routine, I *know* that breakfast has to be a part of the puzzle, so I've spent a few hours gathering some ideas and recipes for healthy breakfasts.
What does "healthy" mean to me?
When it comes to breakfast, my recipe is simple: whole grains, protein and fiber.
This combo is filling, helps me burn fats, and nearly always tastes good.  Does that work for you?
30 Healthy Breakfast Ideas
And, here we go … all the breakfast ideas (some of my own but most from other great food sources) that I plan on eating over the next month!
Whole Grains
Smoothies
Eggs
More Healthy Combinations and Ideas
1 Tablespoon of Peanut Butter or Almond Butter + 1 Slice of Whole Grain Toast + 1/2 Grapefruit
1/2 Cup Plain Greek Yogurt + 1 cup Frozen Blueberries + 1 Tablespoon Wheat Germ + drizzle of Raw Honey (one of my favorite breakfasts!)
Fast Breakfast Scramble= 2 Eggs + 1 Cup Baby Spinach + 1/4 Cup Chopped Bell Pepper + 1/4 Cup Chopped Fresh Mushrooms + S/P (sooooo good)
1 Whole Grain English Muffin + 2 Tablespoons of Almond Butter + Sliced Strawberries
Ezekiel Toast + 1/4 Cottage Cheese + Sliced Tomatoes
Single Serving Baked French Toast = 1 slice Whole Grain (cubed) + 1 egg and 2 egg whites … bake in a small ramekin at 350 for 8-10 minutes.  Serve with 1 cup Fresh Berries.
(Make Ahead and Freeze) Whole Grain Waffles, topped with 1 Banana, sliced + 1 Hard Boiled Egg 
What's your favorite way to start the day?