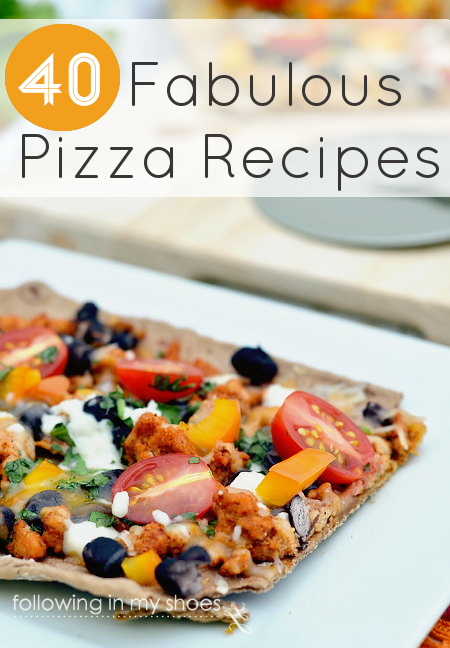 A few weeks ago, my friend Lori informed me that October is National Pizza Month.  A whole month dedicated to Pizza???  Oh, I am SOOOO in.
We brainstormed doing a Pizza series all month long, featuring a different pizza each week.  It was going to be brilliant.
Then, continuing my display of brilliance, I decided to go on a sugar detox that would have me eschewing grains for 21 Days.  No pizza for me.
So, while it will be a few more weeks before I can once again sink my teeth into one of my favorite food groups (oh, c'mon — Pizza is TOTALLY a food group), I'm going to longingly share my list of 40 Fabulous Pizza Recipes that I can't wait to try as soon as grains are back in my life.
(IF grains end up in my life… still debating this whole Paleo thing.  Can't come to a firm decision!!!)
Pizza Basics — The Crust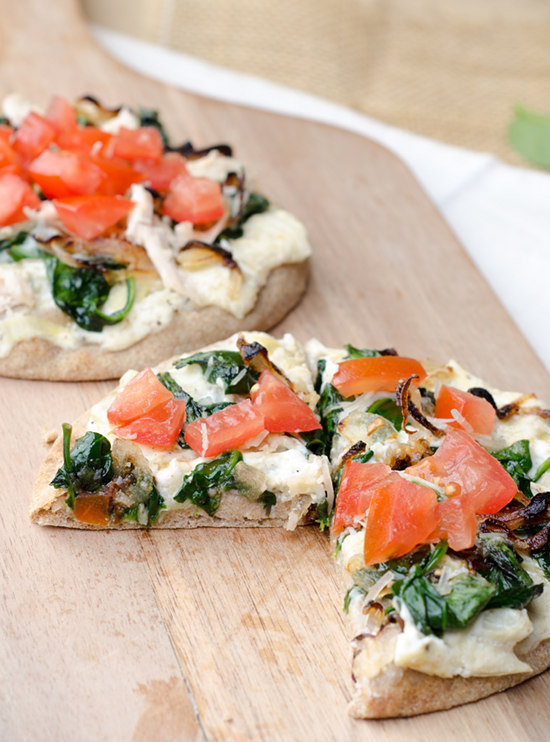 The Perfect Whole Wheat Pizza Crust (personal Family Favorite) 
Paleo Pizza Crust (from A Girl Worth Saving)
Best Gluten Free Pizza Crust (from Minimalist Baker)
Meaty Pizza Recipes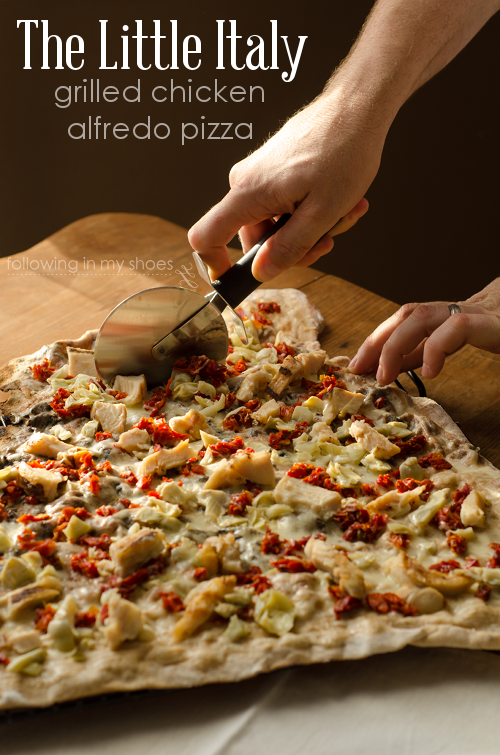 Grilled Chicken Alfredo Pizza (personal Family Favorite) 
Chicken and Black Bean Taco Pizza (personal Family Favorite) 
Grilled White Pizza with Chicken and Baby Kale (personal Family Favorite) 
Roasted Garlic Chicken and Herb White Pizza (from Dinners, Dishes and Desserts) 
BBQ Chicken Deluxe Pan Pizza (from Two Peas and Their Pod) 
Meatball Pizza (from Taste and Tell) 
BBQ Chicken Pizza (from Celebrations at Home) 
Rustic Italian Farmhouse Pizza (from Foxes Love Lemons) 
Hawaiian Pizza (from Masala Herb) 
Pepperoni Pizza Casserole (from Closet Cooking) 
Skillet Pizza (from A Zesty Bite) 
Vegetarian Pizza Recipes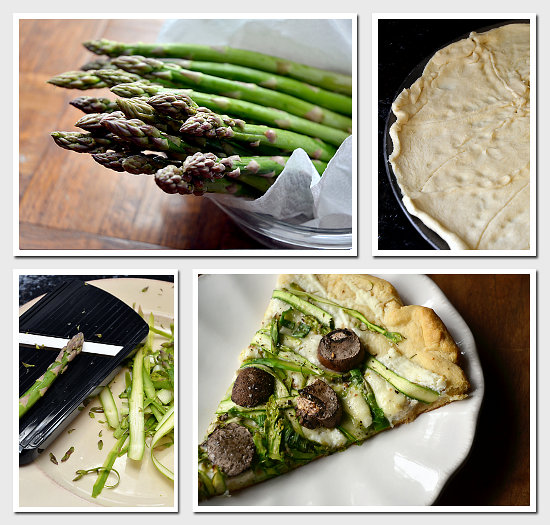 Shaved Asparagus and Portabella Pizza (personal Family Favorite) 
Spinach Artichoke Dip Pizza (recipe I developed for 5 Minutes for Mom) 
Pizza Quinoa Stuffed Portabella Mushrooms (from Oh My Veggies)
Greek Pizza  (from Cooking Classy)
Jalapeno Popper Pizza (from Damn Delicious) 
Charred Corn and Avocado Pizza (from Two Peas and Their Pod) 
Roasted Tomato and Mascarpone Pizza (from In Sock Monkey Slippers)
Better Bubble Pizza (from Calculus to Cupcakes) 
Indian Pizza (from Tumeric and Spice) 
Spinach Ranch Pizza (from Naturally Ella) 
Pizza Bread Recipes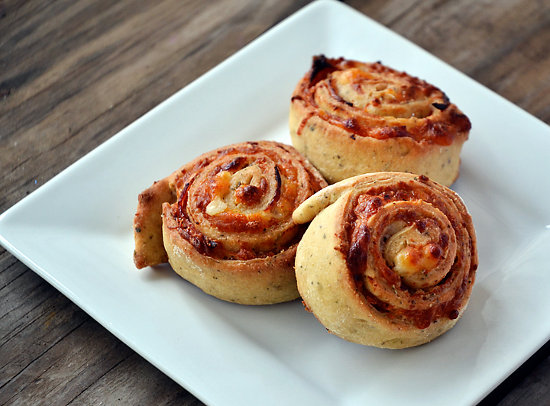 Whole Wheat Pizza Rolls (recipe I developed for 5 Minutes for Mom) 
Pepperoni Pizza Pull-Apart Bread (from Just A Taste) 
Pizza Bread (from Inspired By Charm)
Smoked Mozzarella Pizza Bread (from Foodie Crush)
Paleo Pizza Recipe
Margherita Pizza (from Civilized Cave-Man Cooking) 
Mediterranean Meatza Pie (from Stupid Easy Paleo)
Breakfast Pizza Recipes
Breakfast Pizza (from Frances Janisch) 
Beautiful Breakfast Pizza (from Baker By Nature) 
Dessert Pizza Recipes
Fruity Brownie Dessert Pizza (from Seeded At The Table)
Trick or Treat Pizza (from Crumbs and Chaos) 
Blueberry Dessert Pizza (from Spoon, Fork, Bacon) 
S'mores Pizza (from Dinner or Dessert) 
Cookies and Cream Pizza (from Girl Versus Dough) 
Deep Dish Cinnamon Streusel Pizza (from Pinch of Yum)
And … Pizzas for Halloween!
Monster Pizzas (from Munchkin Munchies) 
Spider Pizza (from Spicy Southern Kitchen) 
[exceptional-citing quoted="rachel" template="bubble-gray" date="" ]What's your favorite pizza?[/exceptional-citing]