It's been a wild month, but SERIOUSLY?  Is it really nearly MAY?
Sniff … this means I am one month away from having a five year old and four months away from having a ONE year old.
Don't get me wrong — I am soooooo ready to have children old enough to clean their rooms, dress themselves and sleep through the night.  MORE than ready for all of that.
But, I know I'm going to miss the sweetness and cute quirks of infants, toddlers, and preschoolers.
Then again, if I start getting 8 or more hours of sleep each night, I might not miss the young years at. all.
I thought I would take a minute to update everyone on things around here … just because I actually have a spare moment to do so!
1.  Dude — I Let the Husband TAKE MY PICTURE
I love photography but I despise having my picture taken… like many, I only see my flaws and what I consider "ugliness" whenever a photo is snapped of this Mommy.  But, I have been TRYING to break out of that mentality because I do NOT want my daughter taking on that mantle of negativity and self-criticism.  My daughter is beautiful.  Confident.  Free of all the silliness we girls pick up as we get older.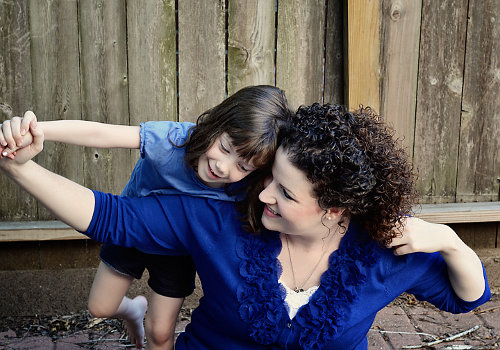 I want her to stay that way.
So I am working on being her teacher — the example of self confidence and self appreciation.  It isn't easy because I'm battling years of believing my critical, negative thoughts.
Last night, I took another step toward these changes by letting the Husband take my head-shots (for a project coming up next month); I was antsy… nervous … really NOT wanting to see my reflection in the camera.
But, my children couldn't stay away — and, as a result, for the first time in forever, I now have photos I LOVE with my children.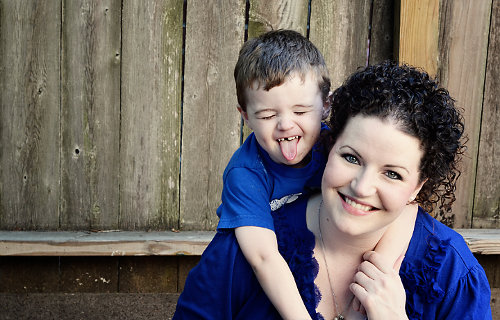 How many pictures do you have with YOU and your children?  If you're the mom-tographer like me, probably not many.  We're always behind the lens.
Well, no longer!  I love the silly photos of us that the Husband took.  I love that both of my children's personalities shine through …. and because I was thinking of them… being "Mommy" … I smiled real smiles.  Genuine.  Unpretentious.  Just me and the life God gave me.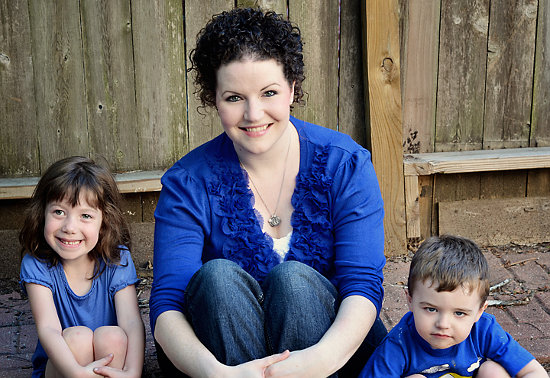 That's what you see when you stop believing in the lies of self-criticism.
2.  Yes, I changed my blog design.  Again.  It's a sickness.
I know, I know, I know.  I REALLY need to pick a design look and STICK WITH IT.  But,  I can't.  Before blogging, I used to change my hair color monthly and rearrange my furniture nearly as often.
Blog design has replaced those changes.  I just can't stop myself from continually trying to find the perfect look for my site.
My apologies.
3. I'm now working with the Ebates Savvy Living Community.
If you follow me on Facebook, you've seen me promoting a few live chats here and there (some of which I've also hosted here on the blog) and you've seen me post discussion questions.
All of this is because I'm a Community Leader for the Ebates Savvy Living Community … probably one of the most fun "jobs" I've had in a long time.  Much like my work with the International Delight Community, I get to sit around and talk with moms, dads, and even a few singletons.  We talk about food, families, and ways to save money on anything from groceries and trips to birthday parties and make up!
If you haven't found your way over there yet, go check out the Savvy Living Community.  Lots of ways to join in, chat, or get your own questions answered!
4.  Tex-Mex Tuesday Recipe Series
We have one more week till Cinco de Mayo!   Lori from My Kinda Rain and I teamed up to bring you a new Tex-Mex inspired recipe each Tuesday during the month of April.
So far, from Lori, we have:
And I have shared:
Next week we will be presenting our final recipes, including an amazing dessert that left nearly everyone in my church small group begging for more.  It's uh-mazing, so be on the look out next week for it!
That's it … hope you all are having a great day … now go take pictures with your children!!!!!!!!!!!!!!!!!!!!!!!!!!!!!!
Disclosure: I am a paid leader for the Ebates Savvy Living Community; all thoughts and opinions expressed are my own.