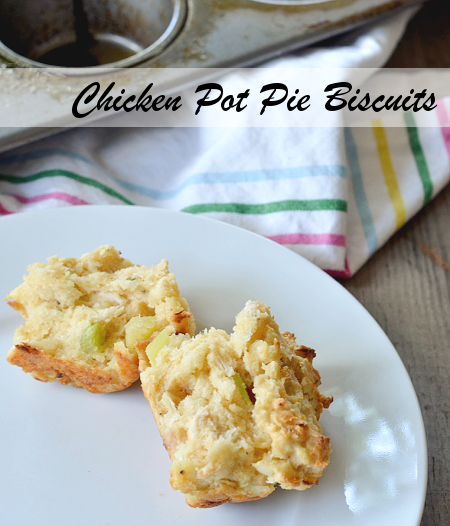 You know I love a good bento for the Kidlets and their school lunches . . . and I love going beyond the standard PB&J for "lunch food."  This year, I 've been forced, in a way, to move away from peanut butter because our new preschool is nut-free.
NUT-FREE!  As much as I understand the reasoning why (after all, we're talking about severe allergies for some kidlets and I'm all for protecting the kidlets),  I freaked out a bit at first because Mr. Boy is picky.  Not just a wee bit picky.  A whole stinkin' lot of pickiness in that child.  And he is stubborn.  Bull-headed.  Opinionated.  Strong-willed.
(No idea where he gets all of that.  No. Idea.)
And he would live on peanut  butter sandwiches if I would let him.
Oy.
So, yeah … Mama needed a trick or two up her sleeve for this school year to get that boy to willingly eat lunch at school.  I'm still working on it, but these Chicken Pot Pie Biscuits nearly rival his affection for a PB&J.  They're light. Full of flavor.  Compact and portable — perfect for placement in a lunch box whether made "big" or "small."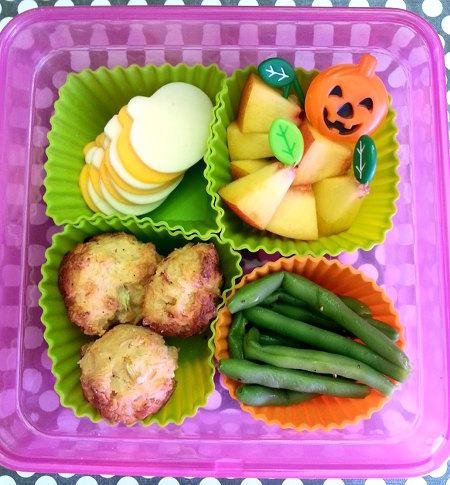 (this morning's "Pumpkin Patch" Bento, featuring mini-chicken pot pie biscuits)
The best "trick" to this recipe is using prepared chicken salad (fruit-free, mind you); you only need a cup of it, so it's perfect for using up leftover chicken salad or for using leftover rotisserie chicken to make a quick salad.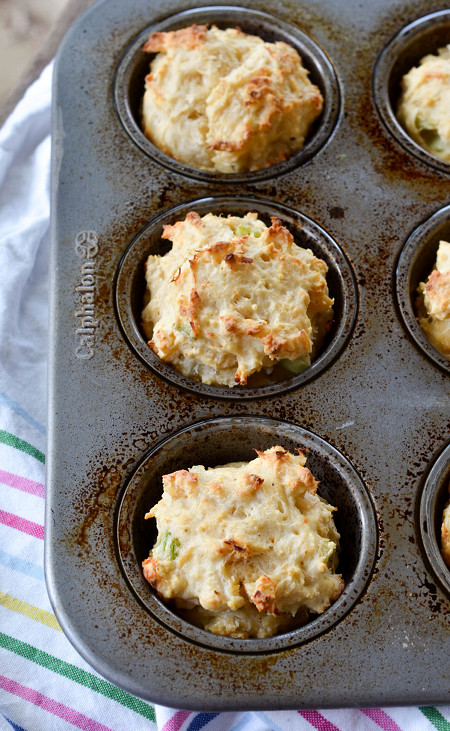 Or  . . . you can use your favorite restaurant or grocery store chicken salad, which — incidentally — is how I came up with this recipe.  When we were in the middle of packing up our home in Houston (prior to our recent move), I reviewed a bunch of "ready to go" food items from a local Houston eatery, Zoe's Kitchen.  Yup — ready made food.  I did it.  And it was yummy.
(Don't judge)
Zoe's chicken salad? That's what I used the first time I made this.  Easy. Peasy. Done.
I'm all about easy.
Especially when it comes to getting lovely little three-year-old boys to eat without a fight.
Mama definitely likes that.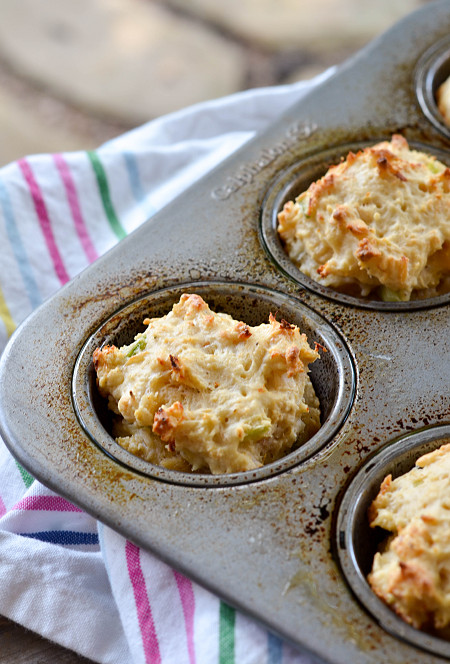 [print_this]
[/print_this]