Since the Kidlets and I came up with our Summer Fun List, we've been slowly crossing goals, activities and treats off one by one.  Some of our adventures are old favorites: joining the library's reading program, playing in the sprinkler and roasting marshmallows outside under the setting sun.
But last week, we tried something new.  Sorta new.  Kinda new.  Well, not new to Mommy.  Last week, I broke out a box from my childhood.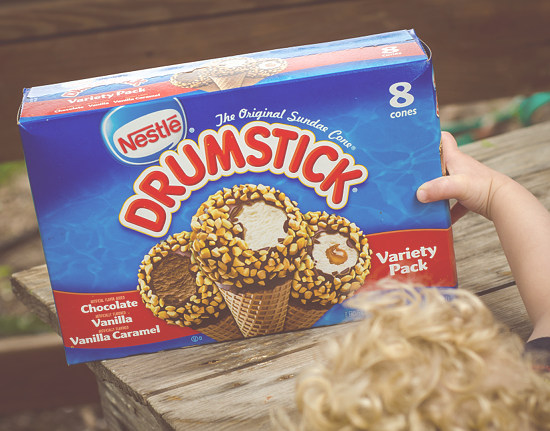 Goodness … when was the last time I had unwrapped an ice-cream Drumstick?  That familiar scent of frozen peanuts and sweet brown-sugar cookie cone brought back a flood of memories of hot Oklahoma summer days, laughing with my sisters and friends, and racing to lick streams of melting vanilla as they coursed down my hands.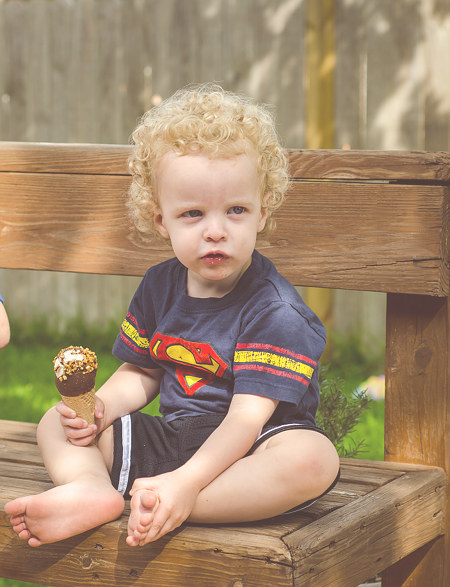 So long, long ago; and now, on this particular hot Texas summer day, I passed the torch to the Kidlets, letting them experience their first ever moment of Summer nostalgia.
(it'll be nostalgic someday … promise)
They each tore into their package and — like any self-respecting children would — the Kidlets bit the bottom of their cones, discovering the solid chocolate bottom. Then a new race began: each child speeding to devour their Drumstick before it disintegrated under the hot sun.
Summer-time had begun.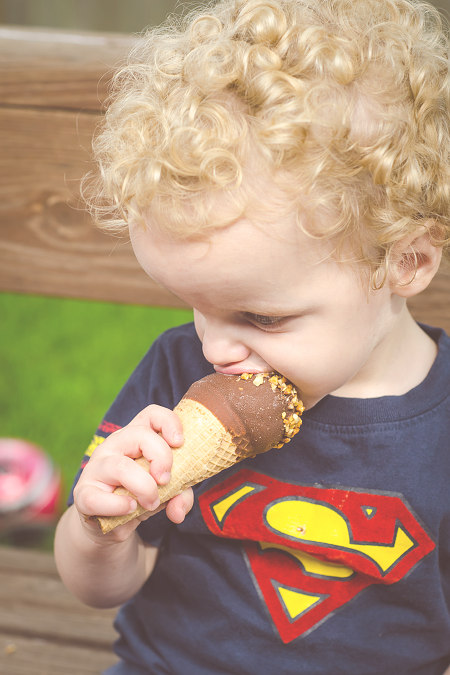 Raise a Cone!
It's time to countdown to the favorite season of Kidlets everywhere: SUMMER!!!!
Nestlé Drumstick invites you to "Raise a Cone to Summer" and submit a photo of yourself raising a Drumstick cone (real or virtual) for a chance to win a lifetime supply of Drumstick cones.
Head off to the official Raise a Cone site between now and June 21st and submit a photo of you getting right into the Summer Spirit!
To keep up with all of the promotions from Nestle Drumstick, follow them on Facebook or Twitter (#RaiseaCone).
p.s. In case your Kidlets ask … the Nestlé Drumstick (the Original Sundae Cone) got its name over 80 years ago.   In 1928, the Parker Brothers took the waffle cone to the next level, adding a chocolate coating to ice cream and covering the top with nuts.  One of the brothers' wives said it looked like a fried chicken leg and thus, the "Drumstick" novelty was born and now there are numerous flavors and products!!  
disclosure: this post was sponsored by Burst Media and Mom IQ. As always, opinions expressed are my own!