I think I've mentioned this before … but just in case you missed my dirty little secret, here it is: I do NOT clean my oven as often as it (desperately) needs it.
I know, I know.  I KNOW!  Ovens get icky.  Apple-Cranberry Cobblers boil over when baking and leave icky, sticky, baked on gunk.    Broiling steak — which we did this past weekend — means I have lard and juices scattered EVERYWHERE.
Y'all.  I know!
Honestly, there isn't any excuse.  I have the same product in my cabinet that I grew up watching my Mama use: EASY-OFF® Heavy Duty Oven Cleaner.  This stuff WORKS and it does its job quickly.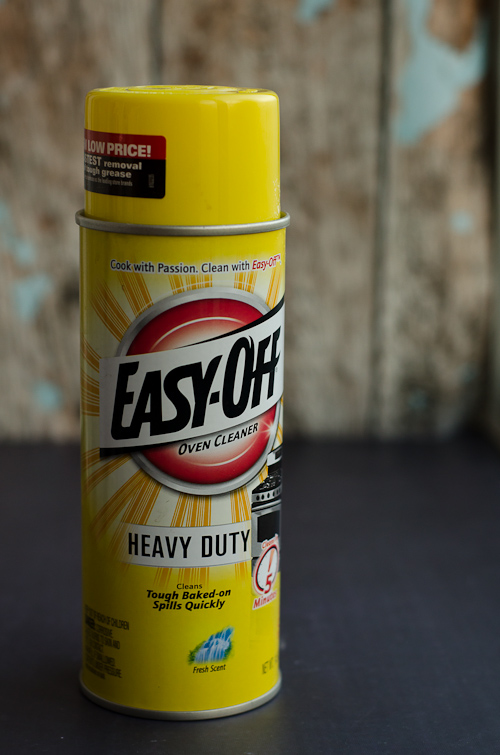 With Christmas coming around (which means house-guests and even more cooking than normal), my oven needs to be sparkling.  Shiny.  Pristine.  Looking like it's brand-spanking new.
So, it's time to reach under the kitchen sink and pull out my trusty yellow can of Easy-Off.  My go-to friend when I have a crusty, yucky job.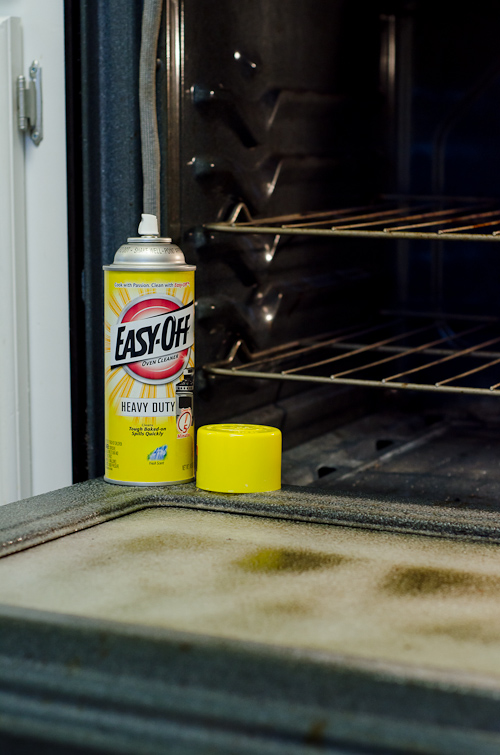 Psssst… did you know you can use Easy-Off (either the heavy duty or fume-free version) to clean the metal part of your slow-cooker too?  Yup!  Just learned that recently and my life is CHANGED because of this!!!  No more cooked on spills from my Slow-Cooker French Dips down in the metal heating element.  Just spray, wait 5 minutes, and then wipe it off … just like with your oven.  After that, enjoy your beautiful, shiny and CLEAN slow-cooker.
Brilliant, right???
Right.
More about EASY-OFF®
Easy-Off® Heavy Duty Oven Cleaner is specially formulated to penetrate tough baked-on grease and food spills. Effectively cleans warm or cold ovens in as little as

5 minutes

!
Easy-Off® Fume Free Oven Cleaner penetrates tough baked-on oven grease to effectively clean with no nasty fumes. Leaves your oven with a fresh, lemon scent. 

Can also be used for daily spot cleaning

.
Need some for your oven?  Head to Wal-Mart and grab a can!
You can learn more abour the Easy-Off® products at EasyOff.us.