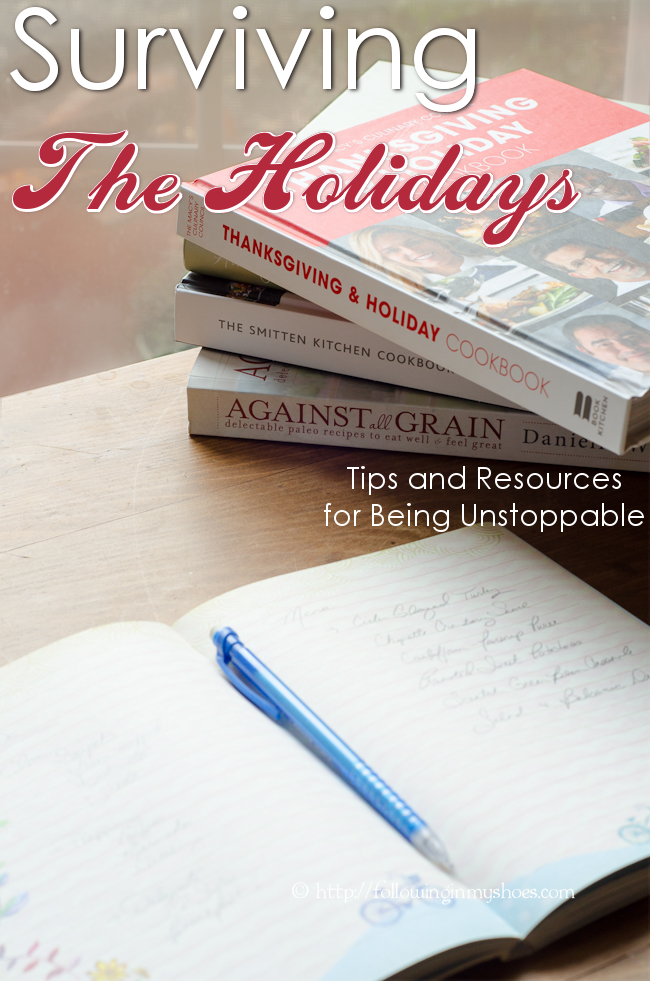 Every year, for as long as  I can remember in my married life, we have ventured away from home for each winter holiday, heading either to Oklahoma or the San Antonio area to spend the holidays with In-Laws and Aunties and Cousins.
It's a crazy time of crazy-long road trips and crazy-loud laughter and crazy-good food.
And I'm always utterly exhausted by the time we roll back in College Station.
This year it all changes.  THIS year, our little family stays home and lets all the peoples of the world come to us.
(more or less)
Back at the beginning of the year when we made our plans, it seemed so brilliant.  No kids crying about being strapped in the car.  No trying to figure out how to stuff 5 suitcases, 3 kids, 1 dog, and a partridge in a pear tree into a small mini-van.
Brilliant.
Or it was … until November came and I realized the number of people who would be cramming into my house, and how many home projects I didn't get done this year, and how futile it is to clean my house when these pint-sized tornadoes, and how much food I was going to have to prepare for people who still eat a standard American diet (when we don't).
More than a wee bit of panic set in with that realization.  Hosting a holiday gathering seems so impossibly grown-up and HOW IN THE WORLD AM I GOING TO DO IT ALL (while also working, keeping up with school-work, church activities, and all of the end 'o year parties)?????
Once the freak-out-session subsided, I took a deep breath (and smoothed down the crazy woman hair) and started making a plan.
Be Unstoppable During The Holidays
1.  Make A List and Check It Twice
I am an obsessive list maker.  Regardless if I'm at work or home,  I use lists to keep me sane and to ensure I don't miss a thing.  I love crossing out items when they are completed … regardless of how a long or daunting a task may be, crossing it a solitary thing off my list leaves me feeling utterly accomplished.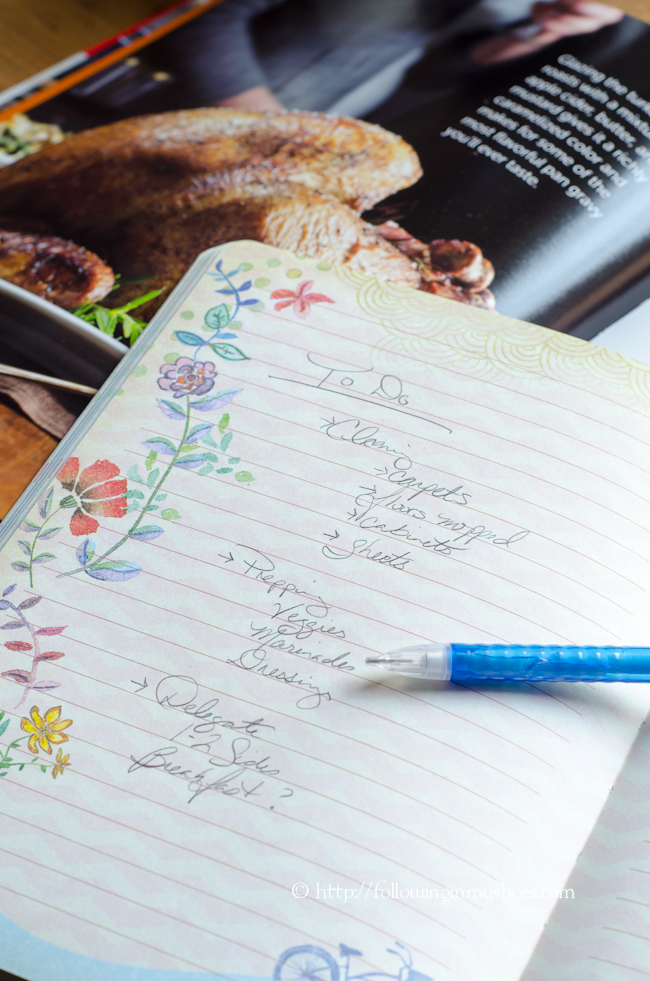 Lists I've Created for the Holidays:
Christmas Present Lists — We have lots of family and I list each gift and the stocking stuffers to make sure I have everyone covered and stay on budget!  I have also listed out a time-line for homemade gifts like Cookie Mixes in a Jar, which are a popular gift around our home and Pinterest (25K pins and counting!  Wowza — you people like DIY gifts!).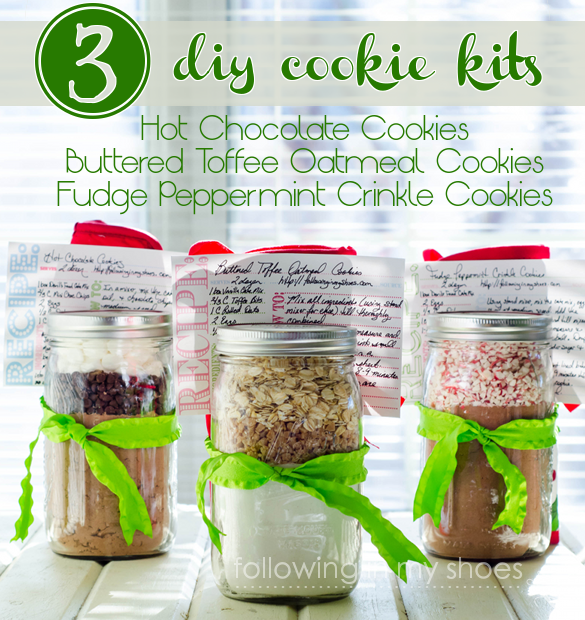 Cleaning Schedule — My goal is to tackle one BIG deep-cleaning project a week leading up to the holidays so that everything stays a little more manageable.
Food Prep List — I do NOT want to be up 36 hours straight before my guests arrive for Thanksgiving or Christmas dinners; as I've meal-planned for each dinner, I've made a list of what prep-work can be done ahead … spice rubs, brines, my perfect Chipotle Cranberry Sauce, cookie dough … there are a LOT of elements that can be made and stored/frozen through out the month ahead of time.  The Kitchn just published a GREAT post with tons of prep-ahead ideas for holiday meals.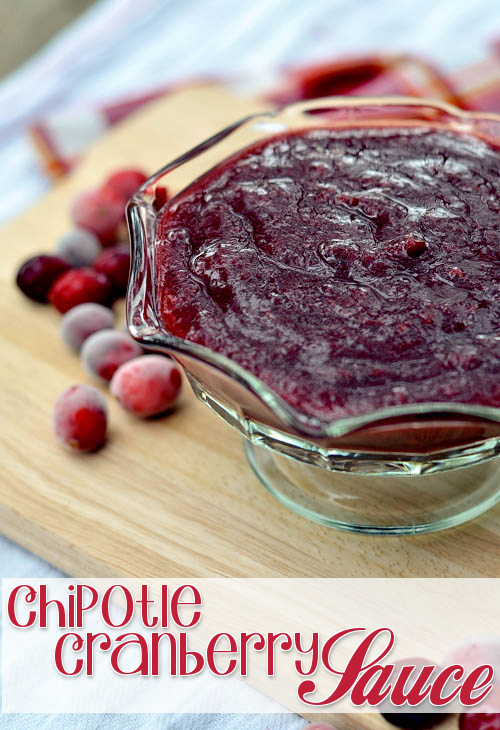 Party Lists — with all of us having Christmas parties at work and school, I rely on a list (along with my calendar) to make sure I know when each party is happening and what I'm supposed to bring to each.  The Husband loves to sign me up for a plethora of good eats when it comes to his work party and without my list, I know something would be forgotten.   This also helps me stay on top of Teacher Gift Ideas and what all I need for those.
2.  Decide That Not Everything Has To be Pinterest Worthy
Every year, to kick off the Christmas season, we have a North Pole Breakfast … there have been years where I have gone all OUT with decorations, food and projects for the kiddos to tackle during this family party.
In years past, it was easy to go all out because it was the only holiday event I hosted and I wasn't working outside the home.  This year, I've already decided I'm not going to worry about the perfect Pinterest party when it comes to our North Pole Breakfast.
Simple can be beautiful and intimate . . . and when it comes to the bustle of the Holiday season, why not schedule family times that are quieter and easy?  I plan on using all of my existing decorations and will have a smaller menu this year for our breakfast.  And, I'm thinking this will be one event where I won't add in extra guests.  We'll just focus on some good ol' family time.
3.  Set Up Independent Kid Activities
This is something I've done for years and the kids LOVE it.  I create Holiday Activity Bags filled with cheap holiday craft kits, stickers, coloring books and puzzles from the Dollar Store, Candy Cane Play-dough, and set it all up in large Ziplock bags.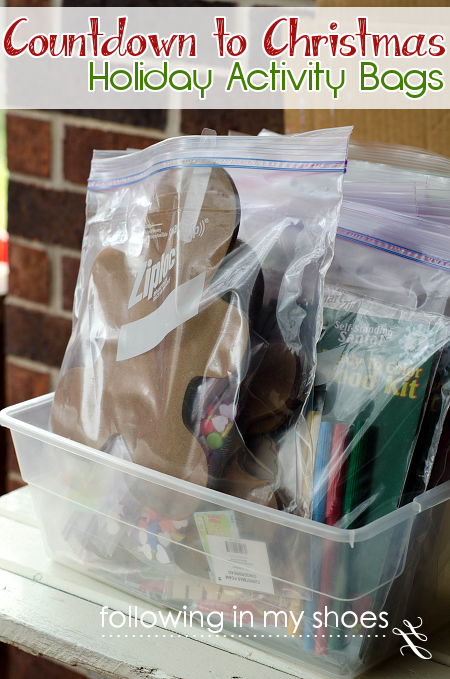 All of the activities are ones the Kidlets can work on independently, allowing me to spend that time cleaning, cooking or working on Holiday projects.  It's pretty easy to find cheap crafts/projects kits and supplies at Hobby Lobby (where they are pretty much always at least 50% off), Dollar Tree, and the Dollar Spot at Target.  Some items, like the books and puzzles can be used year after year so I don't replace EVERYTHING each year.
4.  Set Up The Hot Chocolate Bar and ENJOY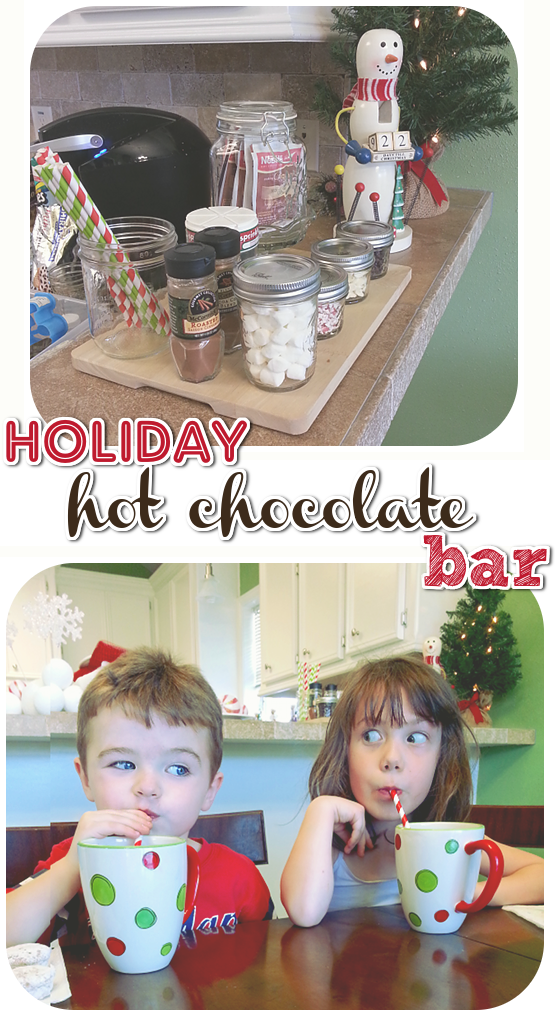 This is another seasonal tradition that we all look forward to each year.  Our Hot Chocolate Bar stays out through-out the month of December and helps make after-school snack time a breeze.  Everything is always ready to go and with the simple addition of air-popped popcorn, fresh fruit, or some of the Little Lady's favorite gluten-free goodies — the Triple Chocolate Muddy Buddies and Flourless Peanut Butter Blossoms are a must every year — you have a nearly fuss-free after school snack every single day.
Plus, you know what?  MAMA likes being able to make a perfect cuppa each afternoon herself.  Sometimes, you just need the comfort of a steamy, cream mug of chocolate to help you make it through the holiday season.  And, if you wanna know my guilty pleasure snack during the holidays?  Mexican Hot Chocolate Muddy Buddies.  Oh, Mamacita!!!!
So, you tell me … how do YOU stay unstoppable during the holidays?
Unstoppable Moms from MOTRIN®
The makers of Children's MOTRIN® are inspired by all the things Moms do, from quick family meals to keeping the kids entertained on rainy days. We may not always realize it, but we are ALL amazing in so many ways … on call day and night and full of unique knowledge that can really help other moms.
Share Your Unstoppable Mom Tips
The makers of Children's MOTRIN® are asking all of us Moms to post our tips and tricks to the MOTRIN® Facebook page under each week's Kelly Ripa question video. These can be your own tips or those from moms you know, and can be about everything from how you create quick meals for your family to how you keep the kids entertained on a long drive. For every post, Children's MOTRIN® will donate $1 to Safe Kids Worldwide, a global nonprofit that provides moms with the tips they need to help keep their children safe.
Psssst … Moms could even win weekly giveaways of $100 gift cards just for posting.*
*NO PURCHASE NECESSARY, OPEN TO LEGAL RESIDENTS OF THE 50 UNITED STATES & D.C., 18 AND OLDER. VOID WHERE PROHIBITED. Promotion ends 11:59p.m. ET 12/28/14.  Sponsor will donate $1 for each approved Submission made as part of the promotion, with a minimum donation of $30,000 and a maximum donation of $50,000.  For Official Rules, and complete details, visit www.unstoppablemoms.com. Sponsor: McNeil Consumer Healthcare Division of McNEIL-PPC, Inc.  To learn more about Safe Kids Worldwide visit safekids.org.
I wrote this post as part of my participation in a blog tour for The Motherhood on behalf of the makers of Children's MOTRIN® and received compensation to thank me for taking the time to participate. However, all opinions expressed are my own.