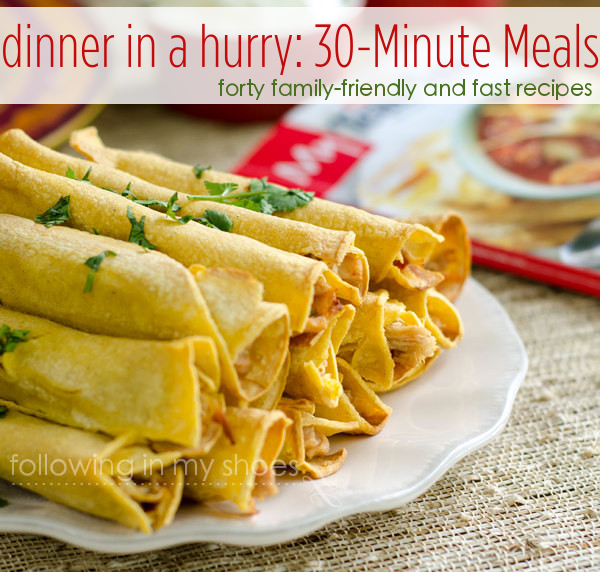 Each August, for the past several years, I have worked on a "Back to School" campaign that features "30 minute meals" — family-friendly recipes that only take thirty minutes to prep and cook (or, thirty minutes to prep and throw in a slow cooker).  The past two weeks, I've been working on developing NEW recipes to share this coming August.
(Side-note: WHY IS IT ALREADY AUGUST NEXT MONTH???  Didn't the summer just start?  Oy.  I'm getting old — time is starting to fly by)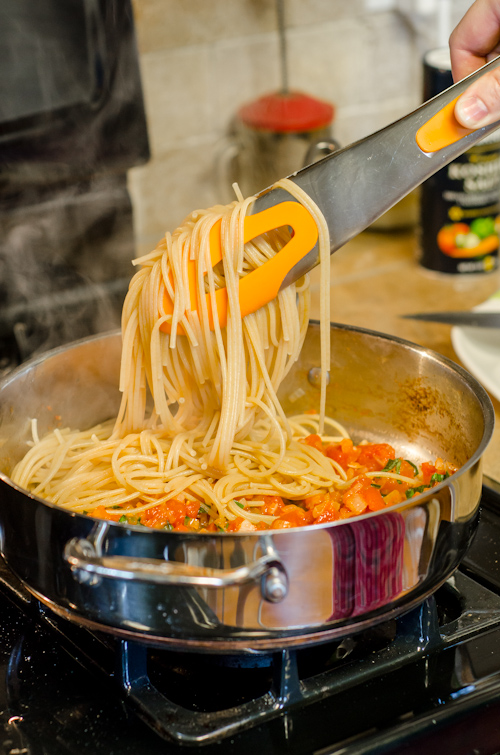 (Side-note #2: My kitchen is a wreck, yo.  Testing up to three and four recipes a day is NOT conducive for a clean, organized kitchen.  'Specially when you have minions who would rather destroy life and color on walls and dump soy sauce all over everything.  Toddlers are so helpful.  And…. I've worn pajamas way too many days the past two weeks.  Check out my reflection in that pan — sigh.)
In working on the new recipes, I've been reminded how wonderful it is to have a delicious dinner on the table in next to no time.  Thirty minutes?  That's an episode of Good Luck, Charlie or Magic School Bus or Spiderman and His AMAZING Friends.
(Side-note #3: Um, yeah — I might have been relying on Netflix lately to keep Kidlets entertained while I tested recipes)
I totally need to do more of these thirty-minute meals.  They're the bomb-diggidy.  For realz.
(Side-note #4: And, apparently I need to get some sleep because I am starting to throw around dated slang.  Sigh…)
Family-Friendly 30-Minute Meals
Here is a round-up of FORTY fast and easy meals for you — they are perfect for any time of the year.  As for the recipes I chose to include, I went with those I considered the most "family-friendly".  I also included Slow-Cooker recipes that had a prep-time of under 30 minutes. Enjoy!
30-minute Sandwich and Hot Dog Recipes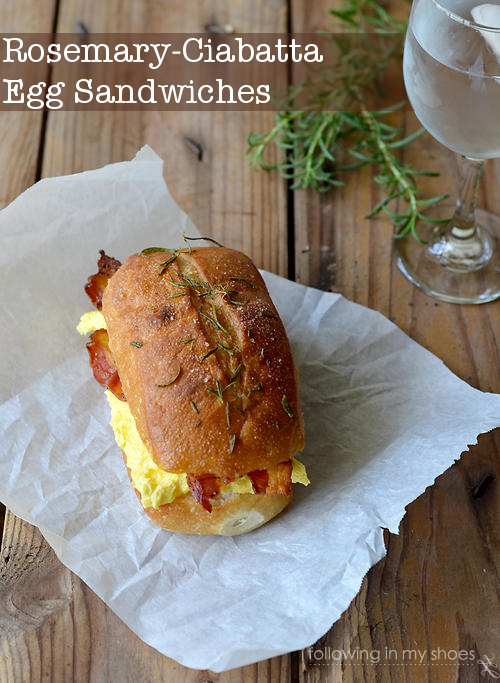 Rosemary-Ciabatta Egg Sandwiches
Stuffed Cheddar-Pepper Sliders
Grilled Bacon and Blue Burgers
Vegan Mock Egg Salad Sandwiches (from The Cheeky Kitchen)
Italian Herb Grilled BLT Sandwiches (from Food, Family, Finds)
30-minute Slow Cooker Recipes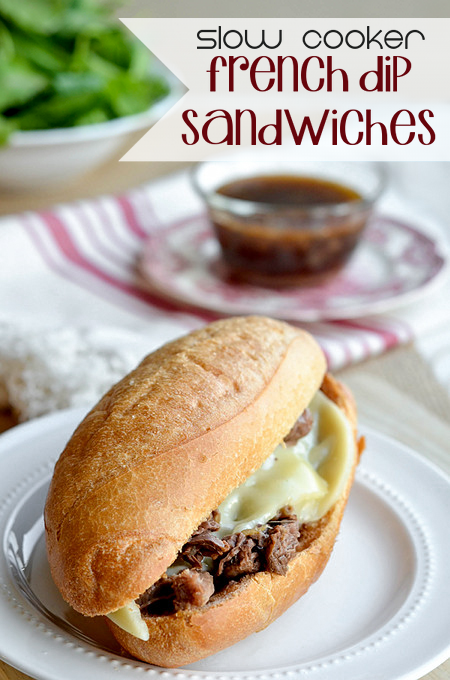 Southwestern Chicken and Roasted Pepper Soup
Thom Kha Ga (Thai Coconut-Lime Chicken Soup)
Whole Rotisserie-Style Chicken (from The Little Kitchen)
Chicken and Mushroom Pot Pie (from What Megan's Making)
30-minute Pasta and Rice Recipes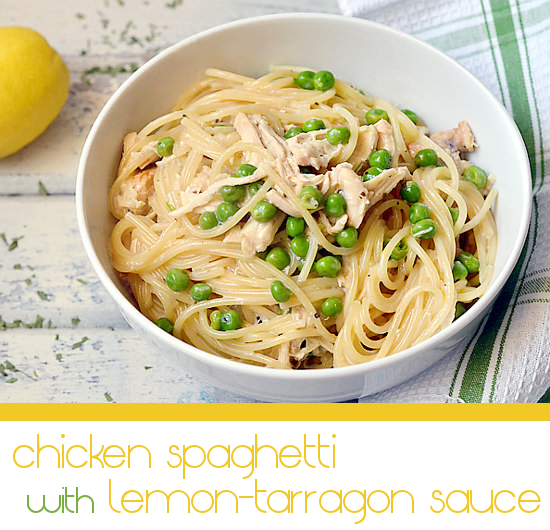 Chicken Spaghetti in Lemon-Tarragon Sauce
Week-Night Lo Mein (from Love and Olive Oil)
Roasted Vegetable Whole Wheat Pasta Salad (from Aggie's Kitchen)
Whole Wheat Rotini with Broccolini and Sun-Dried Tomatoes (from Oh My Veggies)
Homemade Cheesy Spaghetti'Os (from The Picky Palette)
Gruyere Philly Cheesesteak Mac n' Cheese (from Doughmesstic)
Chicken, Cashew, and Broccoli Stir-Fry (from The Novice Chef)
Asian Noodles (from The Steamy Kitchen)
Fettucini with Garlic and Swiss Chard (from The Little Kitchen)
30-minute Pizza Recipes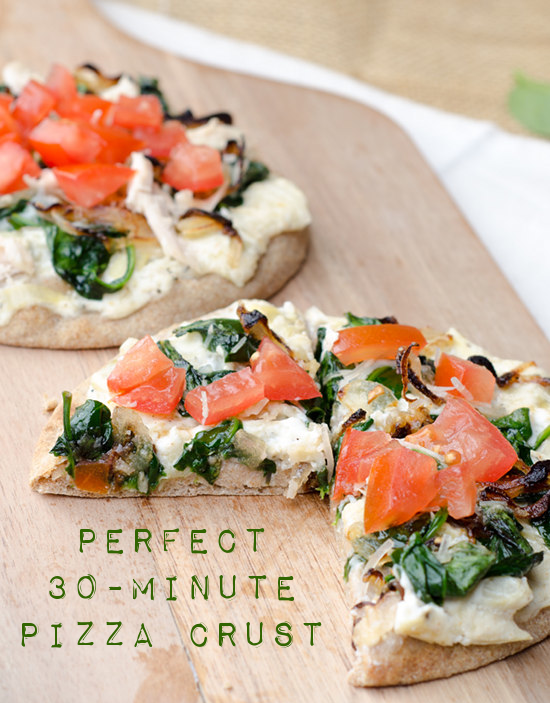 Perfect Whole Wheat Pizza Crust
Chicken and Black Bean Taco Flatbread
Grilled Chicken and Kale Pizza
Shaved Asparagus and Portobella Pizza
Butternut Squash and Caramelized Onion Flatbread (from Oh My Veggies)
30 Minute Seafood Recipes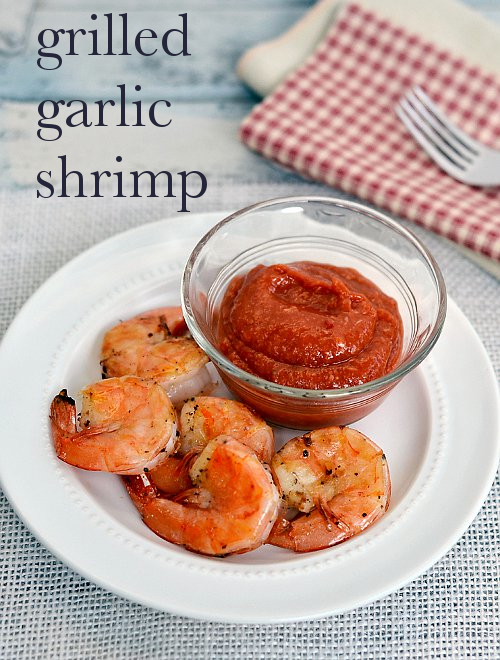 Shrimp Avocado and Roasted Corn Taquitos (from Gimme Some Oven)
Pan-Seared Copper River Salmon (from Bel'Alimento)
30 Minute Tex-Mex Recipes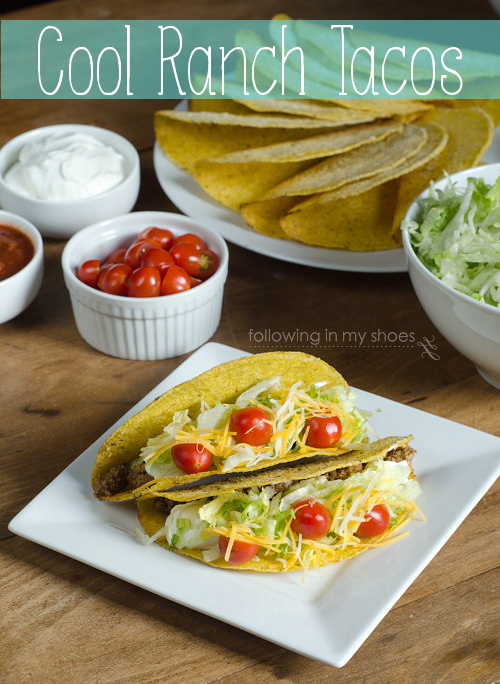 Chicken Taco Stacks (from Bev Cooks)
Taco Skillet (from Buns in My Oven)
[exceptional-citing quoted="rachel" template="bubble-gray-round" date="" ]What's your favorite quick and easy dinner idea?[/exceptional-citing]